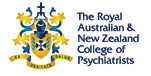 What does RANZCP training involve?
The training takes a minimum of five years and results in Fellowship of the RANZCP which is the preferred specialist psychiatrist qualification in Australia and New Zealand.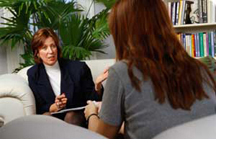 Training is both academic and practical, with registrars studying and achieving training tasks and assesments while working alongside psychiatrist supervisors in multidisciplinary clinical teams. Clinical experience in a variety of areas is required, with registrars allocated to 'runs' of six months' duration.
In these runs trainees experience general Adult psychiatry in inpatient and community settings, and a variety of other subspecialty areas such as Rehabilitation, Forensic psychiatry, Child psychiatry, Consultation-Liaison psychiatry, Drug and Alcohol services, Psychotherapy, Rural psychiatry, Maori or Pacific Island mental health services, etc.
During these attachments trainees must receive at least three hours of clinical supervision per week and at least one hour per week of individual supervision, for 40 weeks of the year. Trainees are also helped to prepare for the RANZCP assessments and examinations for Fellowship.
---

Information about the 2012 Regulations (the current College Regulations for trainees):

The current Regulations have been in force since 2012 and continue to require 5 years of training, with an initial Adult Psychiatry year followed by more varied posts in years 2 and 3, and a choice of subspecialty training streams in years 4 and 5. There are requirements for experience in two mandatory subspecialties (Child/adolescent and Liaison Psychiatry) in years 2 and 3, and also in ECT and a range of psychotherapy skills. There's more internal assessment these days, with structured feedback from workplace-based assessments. In addition, the Learning Objectives are more clearly structured around the achievement of specific competencies. It's divided into three parts:

Stage 1 - is the first year of training in which two Adult Psychiatry posts are done, one being acute. Various workplace-based assessments and the achievement of four Entrustable Professional Activities (EPAs) are required.
Stage 2 - is years 2 and 3 of training, during which some subspecialty rotations are required like Child Psychiatry, Liaison Psychiatry and Old Age Psychiatry, plus a fourth, optional post. Workplace-based assessments are again required in each 6-month rotation, and a number of EPAs must be achieved (complex clinical activities relevant to that post or stage of training that require several competencies). At the end of Stage 2 the MCQ Written exam papers will be attempted.
Stage 3 - is the final 2 years of training. The initial year (the 4th year of training) will involve several examinations - the Written exam Essay Paper and the OSCE (clinical) exam. The Psychotherapy case history also has to be passed. In the final 2 years of training the 4 posts will entail more advanced competencies and further workplace-based assessments and EPAs. A Scholarly Project must also be passed before completing Stage 3.

---

Overseas Specialists

Those who have another specialist qualification in psychiatry may be exempt from some of these requirements. The College has an SIMGE committee which determines this on a case-by-case basis. Exemptions Candidate Information
Some support is available for local Exemptions Candidate psychiatrists or Medical Officers preparing for the ECE or the Written examination, and it's possible to join in with the 6-monthly Mock OSCE exams run at the Training Centre. Please contact the Director of Training. Exemptions Candidates in registrar posts naturally receive the same pre-exam support as do all trainees.

(Note that this information regarding Exemptions Candidates is just for those with a full overseas specialist qualification. Trainees with MRCPsych but no CCT should contact the Director of Training - email as below - for more information about retrospective accreditation of their UK qualification towards RANZCP training.)

For specific NZ Medical Council Registration requirements see Medical Council

---

Enquiries
If you're interested in a training post in Auckland or Whangarei see this page about applying.


NZ RANZCP National Office:
11 Chews Lane
Wellington
New Zealand
Phone (+64)-4-472-7247
email NZ National office
RANZCP Melbourne headquarters:
RANZCP
309 La Trobe Street
Melbourne
Victoria 3000
Australia
Phone (+61)-3-9640-0646
email RANZCP Training