What is the Northern Region Psychiatry Training Programme (NRPTP)?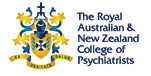 A programme for psychiatric registrars, providing training across several years so as to achieve the RANZCP Fellowship qualification. See this page to find out what RANZCP training involves.
---
Some details about the Northern Region Psychiatry Training Programme
There are five RANZCP training programmes in New Zealand and the Northern Region Training Programme is the largest, with about 70 registrars in Auckland and Whangarei. Whangarei, in Northland, is a regional satellite of the Northern Region Training Programme and has 4 to 6 trainees. The Northern Region Training Programme's main base is at the Training Centre on the Greenlane Clinical Centre site, next to Cornwall Park in Auckland. Within Auckland, trainees work in various posts across the three local Districts so as to complete a number of different six-month training posts over several years. You may wonder about becoming part of a large programme such as Auckland. It's not impersonal though, as the Training Centre staff are very approachable, the Director of Training does quite a bit of teaching and your local Training Facilitator will make contact and meet with you. Your teaching-day cohort will generally only be about 8-10 registrars, and you'll also be part of a similar group of registrars within the District where you're working. The advantages are in the variety and breadth of posts available, especially for subspecialty advanced training. Auckland can offer Advanced Training in all seven of the College's subspecialty Certificate Programmes, unlike many smaller programmes around Australasia.


The four districts in the Northern Region Training Programme are:

- Te Toka Tumai Auckland District (Central Auckland)
- Counties Manukau District (South Auckland)
- Waitemata District (North & West Auckland)
- Te Tai Tokerau District (Northland)
Auckland is a large city so there can be moderate commutes from home to work. It's essential for registrars to be able to drive and to have a car, especially for on-call work. Psychiatric registrars work on the after hours rosters about once a
week. It's mostly a call-back-from-home system, with no on-site call except in Counties Manukau District. There's always a consultant supervisor on-call as well. Long Day call runs up to about 11pm when the Night registrar takes over until the following morning. Weekends may be split with either a Saturday or a Sunday about once a month. A week of Night Duty crops up about twice in a six-month period. When on Nights, registrars don't work during the day and attending teaching is optional.
Registrar job contracts in Auckland are organised centrally via the Northern Regional Authority or NRA - the Auckland Regional RMO Service for the Districts. This means that transitions between the Te Toka Tumai Auckland District when registrars move between posts are straightforward and no fresh job contract or other paperwork is needed. When allocated within a particular District registrars work under that District's management structure and Human Resources department, and each District organises its own rosters. Te Tai Tokerau District (Northland) is a separate system and does its own hiring and RMO coordination.
---
How the programme is organised
Training is a complex mix of practical clinical experience within the Districts, academic learning and the completion of specific College-mandated tasks, exams and requirements, so there are a number of stakeholders. The Vocational Training Committee (VTC) for Psychiatry ensures the coordination and operational management of the training programme and that College standards are maintained, and includes several trainee representatives, the four District-based Clinical Directors and Training Facilitators, the Academic Programme Director, the overall programme Director of Training (main contact point with the College), and the Directors of Advanced Training. There are additional subcommittees such as the Academic Programme Subcommittee and the Progress Subcommittee. The training programme also relies on many local psychiatrists and psychologists who provide supervision for registrars and who contribute to the academic programme.
The Regional Governance Group includes the Clinical Directors and General Managers of mental health services within the four Districts, together with NRA senior staff. They work closely with the Vocational Training Committee (VTC) to ensure governance of registrar training, and fund the training programme, together with per capita subsidies from Health Workforce NZ (HWNZ) - the governmental body which part-funds postgraduate medical training.
These are the Terms of Reference of the Vocational Training Committee (currently interim as being revised).
---
About the Training Centre
It's based on the 6th floor of Building 14 at the Greenlane Clinical Centre site in Epsom, within Te Toka Tumai Auckland District (Central Auckland). See this page for contact details. We don't have the entire floor at our disposal as several rooms in the middle of the floor belong to the main healthAlliance computer training team, who run things such as HCC training - this means that some consideration is needed regarding noise, when passing to and fro outside the computer training rooms. As we have several good-sized rooms on the 6th floor available to us there's plenty of space to run different teaching sessions, or exams and teaching, simultaneously. The Director of Training and the Administrator have offices at the Training Centre and there are rooms where study groups can meet.
---

Now for the important stuff - where can registrars at the Training Centre get coffee?
There are two cafés on site - one in the main Greenlane Clinical Centre building, and a cheaper staff café called Oasis on the Greenlane site just beside Cornwall House CMHC's base. Then there are several cafés in the nearby shops down Manukau or Claude Roads, a short walk away, plus various sources of lunch, including yum cha at the trotting club restaurant across the road. We have tea and instant coffee and a microwave in the Training Centre itself where there's a comfortable lounge with a great view out over the racetrack.